Starting an online business is a great way to make a living from home. But it doesn't have to be hard or expensive; in fact, with the right resources, you can start your own business for relatively little money. In this blog post, we will provide you with all the information you need to get started with your online business. We'll teach you everything from how to choose the right platform to starting your business off with a bang. So whether you're looking to start a small side business or launch a full-fledged enterprise, read on for all the tips and advice you need.
What is an online business?
An online business is a business that operates over the internet. This can include online stores, service providers, and even digital content creators. Many online businesses are run by sole proprietors or small teams, making them very agile and adaptable.

Starting an online business has many benefits; it's usually cheaper than a brick-and-mortar business, it's easier to reach a global audience, and there are less overhead costs. But it's not without its challenges – you need to be able to stand out in a crowded marketplace, and you need to make sure your website is optimised for search engine ranking.

If you're thinking of starting an online business, our full guide will take you through everything you need to know, from choosing a niche to launching your site.
How do you start an online business?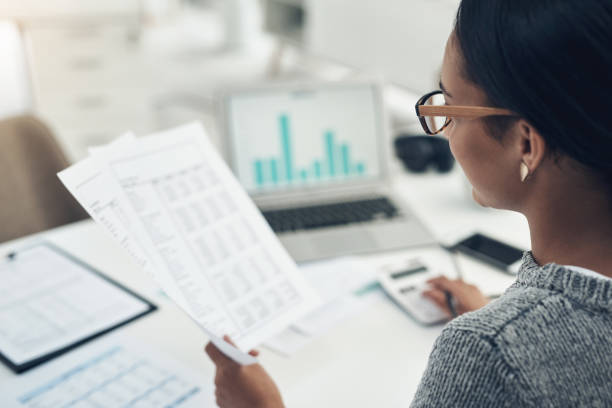 There are many ways to start an online business, and the most effective method depends on your goals and what kind of environment you want to create. Here are a few tips:

1. Decide what you want to achieve. Do you want to make money from your website, attract more customers, or build a brand? Once you know your goal, begin planning how you'll achieve it.

2. Research your options. Whether you decide to start a website yourself or hire someone to do it for you, conducting research is key. Know what tools are available (software, templates, hosting), and figure out which will best meet your needs.

3. Create a business plan. Once you have a good understanding of your options and the resources required to launch your venture, develop a business plan that details each step of the process. This will help ensure success and minimize potential pitfalls along the way.

4. Get organized. Having an organized plan will help keep everything on track while avoiding wasted time and energy in the early stages of development. Use electronic tools (like project management software) to keep everything streamlined and efficient.

5. Manage expectations wisely—startups inevitably take longer than expected to come into fruition, so be prepared for setbacks along the way! But don't forget—success is within reach if you put in the effort!
commercial loan truerate services
What are the benefits of starting an online business?
There are many benefits of starting an online business. One of the main benefits is that you can reach a global audience with your products or services. You can also operate your business 24 hours a day, 7 days a week which gives you more flexibility and freedom than a traditional brick-and-mortar business. Additionally, starting an online business usually requires less start-up capital than a traditional business.
Different types of online businesses
There are many different types of online businesses you can start. Whether you're looking to set up a simple blog, create an e-commerce store, or build a full-fledged online business empire, this guide will help get you started.

1. Starting a Blog: Blogging is one of the easiest ways to start an online business. All you need is a website (or blog address), some content, and a way to generate traffic. There are plenty of tools available to help you write and publish your content, including WordPress, Tumblr, and Google Docs.

2. E-Commerce Stores: If you're looking to sell products online directly to consumers, your best bet is an e-commerce store. eCommerce platforms like Shopify and eBay make it easy to create a storefront and add products from various vendors. You'll also need some marketing skills to drive traffic to your store and convert leads into sales.

3. Building an Online Empire: If your goal is bigger than starting just one small business, consider building an online empire. This requires more time and effort than starting just one business, but can lead to greater success in the long run. Some essential aspects of building an online empire include developing unique content that attracts visitors, creating strong customer relationships, and expanding your reach beyond your original niche market
How to create a website for your online business
If you're thinking of starting your own online business, congratulations! There are plenty of resources available to help, and this guide will provide you with the basics you need to get started.

First, decide what kind of business you want to run. Are you planning on selling products online? Do you offer services such as consulting or freelance work? Once you know the type of business you want to start, figure out what tools and resources are necessary for its success. Here are some tips:

– Choose a domain name and web hosting account.
– Get a Google Adsense account and create ads.
– set up an eCommerce platform (Shopify, Magento, etc.)
– create a blog or website to promote your business
How to market your online business
There are a number of ways to market your online business. The most important thing is to create a marketing plan that suits your business and your budget.

Some marketing ideas for online businesses include:

-Using social media platforms such as Twitter, Facebook and LinkedIn to create awareness of your brand and drive traffic to your website

-Starting a blog and writing informative articles that showcase your products or services

-Participating in online forums and discussion groups related to your industry

-Creating an email marketing campaign and sending out regular newsletters to subscribers

-Developing an affiliate program and recruiting other websites to promote your products or services in return for commission
Conclusion
Starting an online business can be a daunting task, but with the right planning and execution it can be a successful venture. This guide has provided you with all the information you need to get started, from choosing a business idea to setting up your website and marketing your products or services. Take your time to research and plan your business carefully, and you'll be on your way to starting a successful online business.