Last Updated on September 15, 2022 by admin
One thing that everyone would agree on is that toilets are an essential fixture in every bathroom. These have played an important role in creating a hygienic environment. Better sanitation has helped containment of many diseases that were once common. So, that's how this is often ignored when bathroom makeover has played a most important role in the history of mankind. However, toilets today are not only a functional part of every bathroom but are considered important from an aesthetic perspective as well. Therefore, manufacturers have introduced new types of toilets that are highly functional as well as beautiful to look at. One of the most common types that almost everyone amongst us has used or at least seen is a close-coupled toilet.
The History of Close Coupled Toilets.
By looking at old-fashioned high-tank toilets, we can assume that the close-coupled toilet we have today is their modern version. The water tank-based toilets were introduced in 1920. Before that, people had a commode-style toilet around 1900 and a pit-style space in the backyard garden. It shows how much progress we have made over time. We currently have close coupled toilets, back-to-wall toilets, and wall-mounted toilets. The availability of such an extensive range of choices helps us create the type of functionality and looks we want in the bathroom.
So, what are the Close Coupled Toilets?
Every toilet type has two major parts. The first one is a toilet bowl, and the other is a cistern. Both combine with one another in different ways. The close coupled toilet has these two parts closely joining together. It seems like the cistern or water tank sits on the back of the bowl. Such a close joined system looks like a single unit is what gives it its name. Due to its design, it is the most popular design in the UK and throughout the world.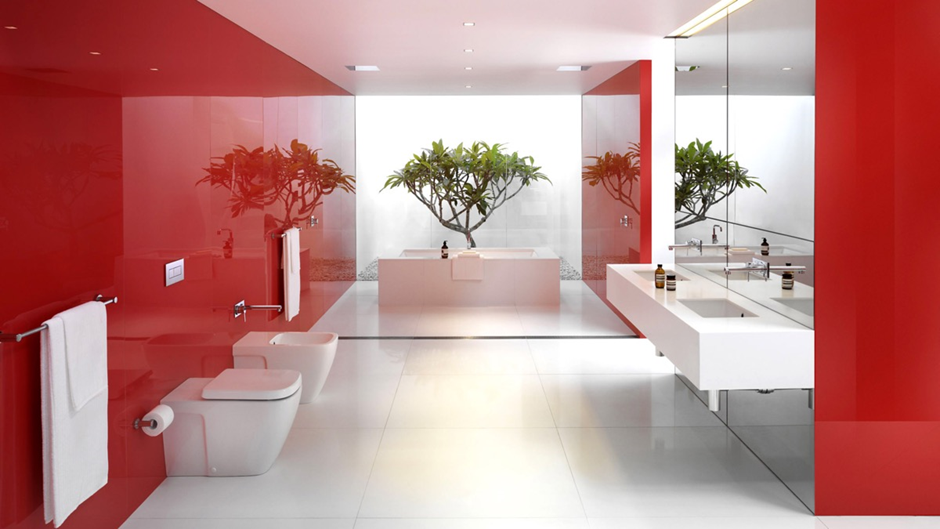 Why the Close Coupled Toilets Are Popular?
There are many reasons for the popularity of close coupled toilets. We have discussed a few of
Familiar Design. Despite the availability of new types of toilets, people don't usually like the change. Most of them are used to a common type of close-coupled toilet and don't want to experiment with a different design. So, most people are satisfied with the way it works and the way it looks. Therefore, people don't usually want to consider other options. So, it is probably the biggest reason for its popularity.
Lower Costs. Another probably one of the most important reasons for a close coupled toilet's popularity is its lower cost. Not only the toilet unit price is lower than its other counterparts, but the cost of installation is very less. It is due to easier and simple installation.
Available in Modern Designs & Features. Although, most people think that the close coupled toilets are old fashion toilets. That are misfits for the modern or contemporary bathrooms. However, in reality, there many designs and shapes for the close-coupled toilets are available that make them suitable for all types of bathrooms. You will find square, round, or oval shape designs that will look perfect in the modern bathroom.
Easier Installation. Another reason for preferring a close-coupled type of toilet is its easier installation. When we compare it with back to wall or wall hung toilet, it is quicker and easier to install. Perhaps, you can easily install it on your own as a weekend DIY project. Even if you have a higher plumber, the cost of installation will be significantly less as it will take less time to fit.
Easier Maintenance. The single piece close coupled toilets are much easier to maintain than their counterparts. Perhaps, you will have very few problems with it. Even if you do then it will be a lot easier to resolve quickly and easily. Unlike Back to Wall toilets and wall hung toilets that have concealed cistern, the close couped single piece toilets have exposed flush tank that is easily accessible in case of any problems.
Modern Features. Most of the single piece now a days are loaded with modern features like rimless and dual flush mechanisms. This ensures easier cleaning and water saving. Moreover, if you have a small bathroom and want this type of toilet, then you can try a short projection design that takes less space in comparison to a standard toilet.
Less Prone to Wear & Tears. The close coupled toilets are less prone to occasional wear and tears, meaning in comparison to other types. It means these are hardwearing that don't get easily affected by too much use. You will notice fewer requirements of look after and maintenance.
Final Thoughts.
Close coupled toilets are the single piece toilets that are popular throughout the world. However, these are also available in modern design with contemporary features like dual flush mechanism and rimless design that makes them a great option for all types of modern bathrooms.